Harness the power of Vitamin E with Eannatto DeltaGold™ Tocotrienol supplement. Packed with the patent-protected DeltaGold™ formulation by Dr. Barrie Tan, world's foremost expert on Vitamin E, Eannatto is the best choice for those seeking a pure vitamin E option.
·        Powerful Lipid-Based Antioxidant
·        Tocopherol-Free Vitamin E Supplement
·        50X Faster than Tocopherols
·        Better Antioxidant Than Palm-Based Tocotrienols
Being derived from the Annatto seeds (Bixa orellana), it naturally contains only tocotrienols (90% Delta-Tocotrienols and 10% Gamma-Tocotrienols) and zero tocopherols. Eannatto stands apart from other vitamin E supplements by offering unmatched antioxidant protection and is considered a top-of-the-line vitamin E product.
Available in 125 mg and 300 mg dosages, Eannatto may enhance multiple aspects of your health. This unique product is creating huge waves in preventive healthcare due to its ability to provide countless health benefits. Eannatto DeltaGold™ is also free from any artificial flavors, or preservatives, making it a wholesome choice for individuals seeking optimal nutrition.
Regular price
Sale price
$0.00 USD
Unit price
per
Sale
Sold out

Free Canada Post Courier on All orders (USA/Canada only). Find country specific shipping details here

View full details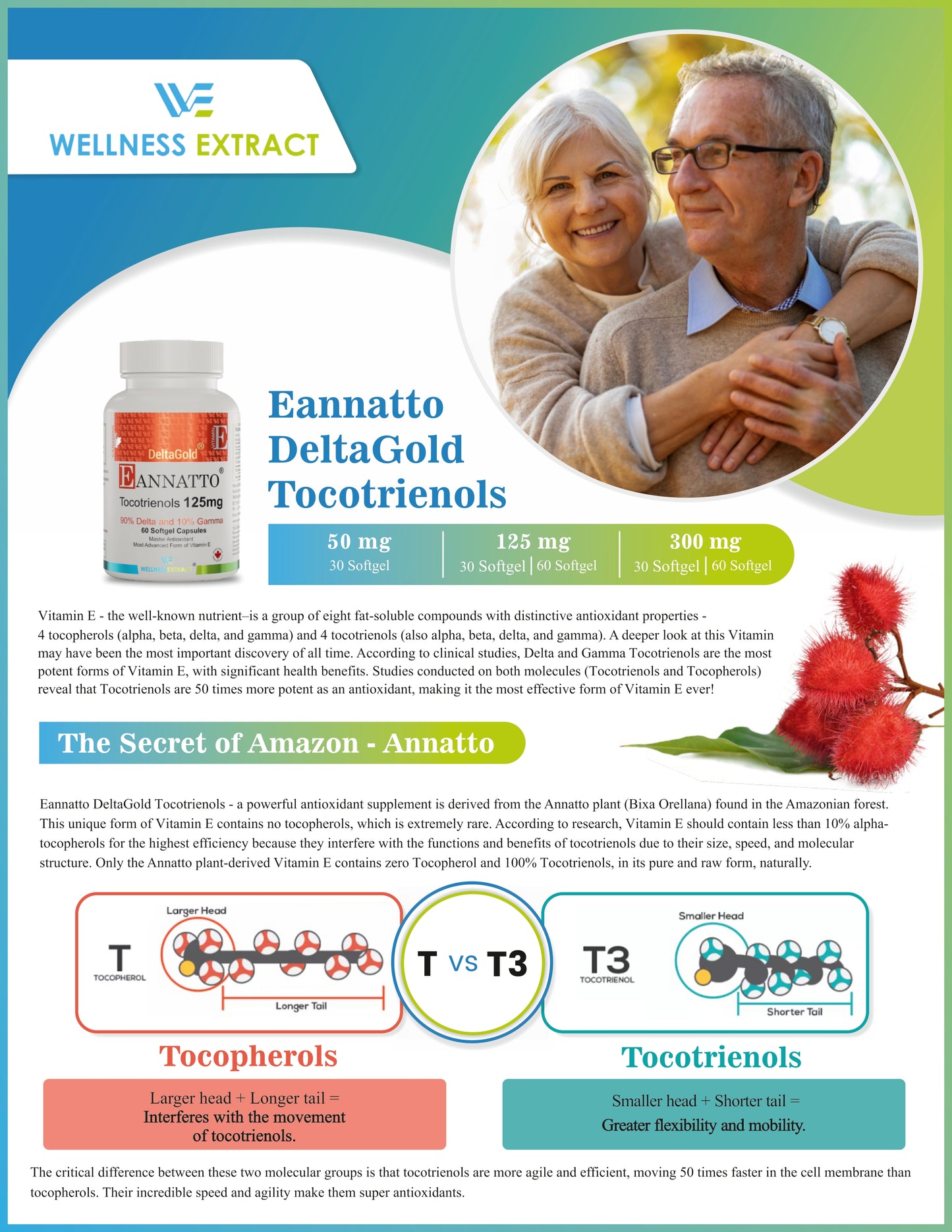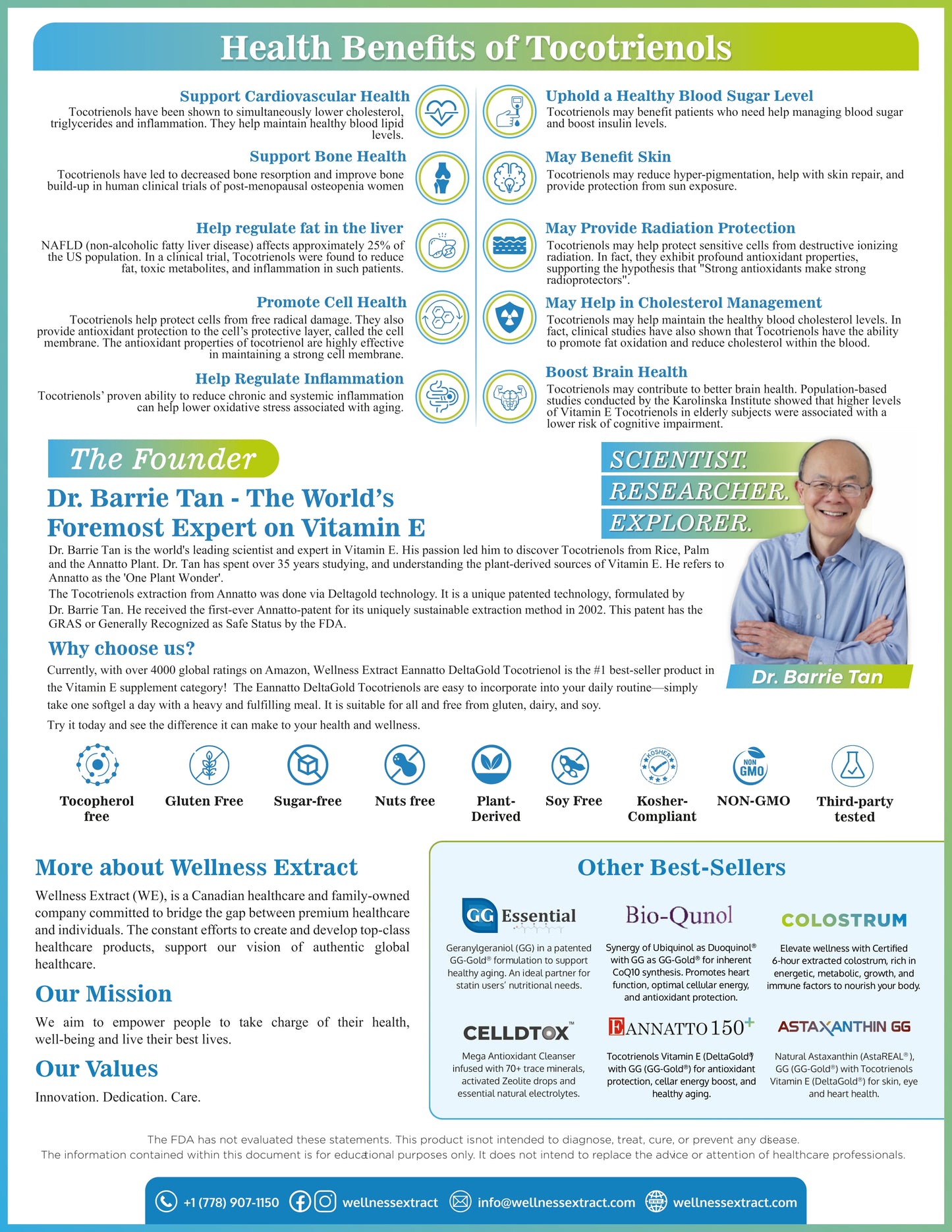 Goodness of Nature, Strengthened by Science

Serving over 100K satisfied customers worldwide

Practitioner Trusted Brand

Manufactured in FDA & Health Canada Site licensed facility